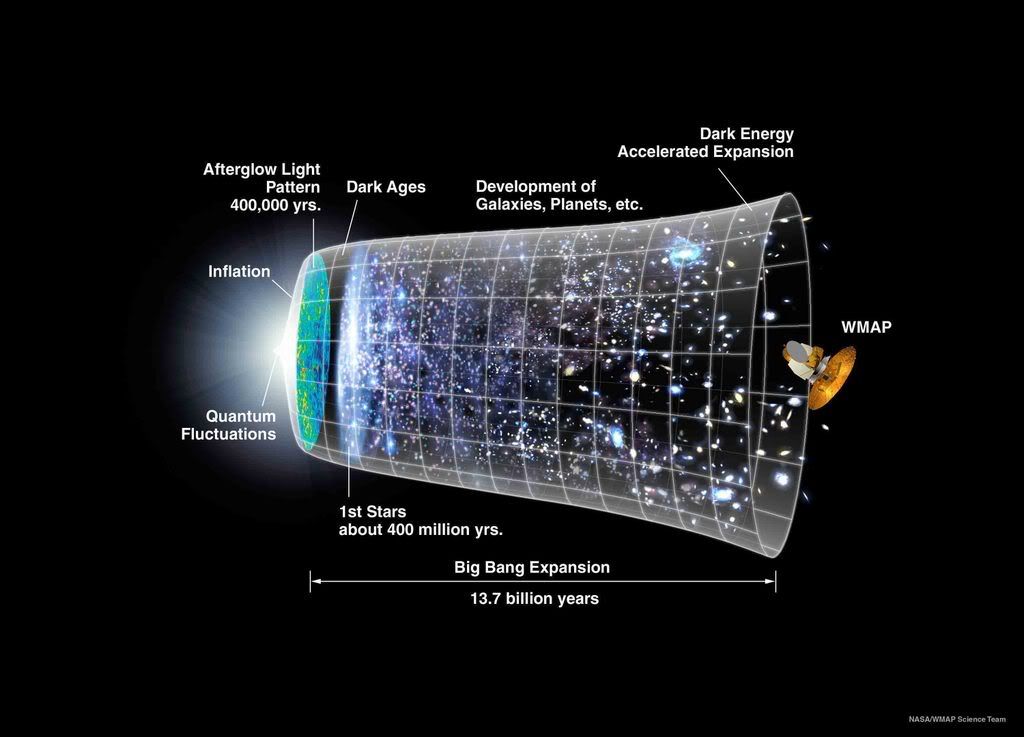 In the comment section Brent Rassumsen writes:
Me:
I think you are refusing to fairly study or understand religion. You want to criticize it because that's what's cool, thats' in, but it's not fair and it's wrong. You should study the best and most sophisticated version of it before you claim to know what's wrong with it.
Rassmusen
Great example of The Courtier's Reply!

Issues of "sophistication" aside, when you boil it down to it's most basic components, Christian-flavored theists believe that a magical man in the sky made it all with magic.

C'mon, c'mon - try and deny it. You can't. You may take issue with the names I have given to your sacred mythological concepts, but it is an accurate - if irreverent - representation of the core beliefs of most religions.

Which are just laughably silly when you really think about them in light of everything we now know about our universe.

I don't need a degree in "sophisticated" theological nonsense to recognize that it is indeed nonsense.

I respect your right to hold silly, irrational beliefs. However, that also means that I have the right to call them silly.
What angers me about this kind of arrogant ignorance is that I spent three years studying theology at a major seminary. He has not read a single page of any theologian's work (if he has he would know that it's not just a bunch of ideas about a big man in the sky). But he clearly has no concept of what theologians do or say. Yet he is trying to tell what what theology is all about. Many atheists have theology all sized up and are willing to dismiss it on the word of know all like Dawkins who themselves have never read any theology. They just assert what it says and that it's of no value without any knowledge at all. then they turn around and profess to love logic and love learning. But they don't accept that logic can tell us anything, and they despise learning when it conflicts with their world view.
He asserts that the Christian view of God is about a big man in the sky. I want him to tell me what is silly about the concept of consciousness as a basic property of nature? If that's the case then why can't we assert a transcendent source of consciousness at the level of the unified field, a matrix of possible perceptual coda that prescribe the limits of possibility without imposing the personality hang ups of a corporeal being? Now I'm sure he's going to try to reduce this to the level of "a big guy in the sky." But I clearly nixed that possibility with the assertion that it would be void of the hang ups of personality. I also want him to tell me why it's so silly to make such an assertion given the irreducibility of consciousness? This has been clearly demonstrated by the hard problem, veto power, and top down causality.
We tend to think of God as a big man with a beard, or some sort of powerful "person" like a human being, although one who can do amazing things. This is just the childish version, it is conditioned in our thinking by a pedestrian approach to religion.
There are religions that don't have a "God" per se, such as Buddhism. Essentially, there is no reason to think of God as a person, certainly not one with a corporeal body. That image, which is hinted at in the Bible, is merely metaphor. Depending upon the religious tradition, however, one can have very abstract views of God which have nothing to do with a father figure or a mother figure.
There is a more abstract way to think about God: that is "Transcendental Signifier;" the notion of a metaphysical first principle that organizes everything into a metaphysical hierarchy. This is the more sophisticated view of God, and most of the works of the great Christian philosophers hint at notions of God in these abstract terms.
Anselm defined God as "that which nothing greater than can be conceived." He ended all of his arguments by saying "this thing we call God," as a means of keeping the exact nature of God open-ended. This is because God is beyond our understanding, as the Bible says, but we can leave a "place marker" for the concept of God by understanding that the ultimate logical function of the God concept is that of the transcendental signifier.
Ground of Being
One of the sophisticated concepts used by great Christian theologians is that of "The Ground of Being." This concept indicates not that God is the fact of things existing, but that God is the basis for the existence of all things. God is more fundamental to existing things than anything else. So fundamental to the existence of all things is God, that God can be thought of as the basis upon which things exist, the ground their being. To say that God is The ground of being or being itself, is to say that there is something we can sense that is so special about the nature of being that it hints at this fundamental reality upon which all else is based.
The phrases "Ground of Being" and "Being itself" are basically the same concept. Tillich used both at different times, and other theologians such as John McQuarrey prefer "Being Itself," but they really speak to the same concept. Now skeptics are always asking "how can god be being?" I think this question comes from the fact that the term is misleading. The term "Being itself" gives one the impression that God is the actual fact of "my existence," or the existence of my flowerbed, or any object one might care to name. Paul Tillich, on the other hand, said explicitly (in Systematic Theology Vol. I) that this does not refer to an existential fact but to an ontological status. What is being said is not that God is the fact of the being of some particular object, but, that he is the basis upon which being proceeds and upon which objects participate in being. In other words, since God exists forever, nothing else can come to be without God's will or thought; and since there can't even be a potential for any being without God's thought, all potentialities for being arise in the "mind of God" then in that sense God is actually "Being Itself." I think "Ground of Being" is a less confusing term. God is the ground upon which all being is based and from which all being proceeds.
Two senses and they are both related:
(1) Being itself is the basis upon which proceeds in its individual manifestations as it is considered apart from these manifestations.
God is primordial being. God is ontologically prior to all that is (save himself of course that goes without saying).
Considered in this way God is not a single being since god is not a thing alongside other things in creation. God is unique, not a version of some type of thing. there is nothing else like God. What it means to be is to be a creature of God.
(2) God is the "reality generator" or the mind that thinks the universe.
Metaphorically ;God is a great big mind and we are thoughts in that mind. Thus god is off scale to anything we can think of. Since God is the framework in which our whole existence takes place, we can't think of God as "a being" because he's totlaly off scale, hes not a being along side other beings hes' the basis upon which beingness has any meaning.
These two senses are clearly related since they both stem from God's eternal nature.
Christian Concept?
This may not sound very orthodox, but it is extremely orhtodox.God is not just a big man on a throne, he is not the Zeu Patter(Jupiter,"Sky Father") of Pagan mythology. The great theologians of Chrsitian fatih, the Orthodox Chruch, and theologians such as Paul Tillich and John Mcquarrie, believe, as Timothy Ware (The Orthodox Chruch , New York: Pelican, 1963) quoting St. John of Damascus says, "God does not belong to the class of 'existing' things; not that he has no existence but that he is above existing things, even above existence itself..." The Jewish Virtual Library tells us, "The name of god, which in Hebrew is spelled YHWH, is difficult to explain. Scholars generally believe that it derives from the Semitic word, "to be," and so means something like, 'he causes to be.'"
Meaning of Phrase "Being Itself?"
God is 'necessary being' not "a necessary being," not because I forgot the "a" but because God is not "a being." He is above the level of any particular being that participates in being, but exists on the level of the Being, the thing itself, apart from any particular beings. There is Being, and there is "the beings." This is a crucial distinction, but it leaves one wondering what it means and how it could be.
Most people, when first confronted with this phrase, "being itself" assume that it means that the fact of our existence is the same as God. Naturally, that would be a nonsensical notion. How could the fact that this desk in front of me, the computer I am writing on, and the lamp that illumines the screen, the mere fact of all the things I see around me and I myself existing be God? Some have concluded that by this Tillich meant that God is just a regularative symbol for the fact of existence. But I will argue that this is not at all what Tillich or any of the other theologians who use this phrase mean. We, as temporal beings limited by our finitude cannot help but think merely of the fact of existence as the nature of being. But being must be more than that.
1) Distinction Between Being and Existence.
The argument stems largely from the work of the great theologian Paul Tillich. Tillich said that God is "being itself," above and beyond the mere fact of any particular being. But Tillich uses the term being in a certain way, not like that of other theologians.
http://www.faithnet.freeserve.co.uk/tillich.htm
From website no longer on file
visited 6/20/01.
"Existence - Existence refers to what is finite and fallen and cut of from its true being. Within the finite realm issues of conflict between, for example, autonomy (Greek: 'autos' - self, 'nomos' - law) and heteronomy (Greek: 'heteros' - other, 'nomos' - law) abound (there are also conflicts between the formal/emotional and static/dynamic). Resolution of these conflicts lies in the essential realm (the Ground of Meaning/the Ground of Being) which humans are cut off from yet also dependent upon ('In existence man is that finite being who is aware both of his belonging to and separation from the infinite' (Newport p.67f)). Therefore existence is estrangement."
"Although this looks like Tillich was an atheist such misunderstanding only arises due to a simplistic understanding of his use of the word existence. What Tillich is seeking to lead us to is an understanding of the 'God above God'. We have already seen earlier that the Ground of Being (God) must be separate from the finite realm (which is a mixture of being and non-being) and that God cannot be a being. God must be beyond the finite realm. Anything brought from essence into existence is always going to be corrupted by ambiguity and our own finitude. Thus statements about God must always be symbolic (except the statement 'God is the Ground of Being'). Although we may claim to know God (the Infinite) we cannot. The moment God is brought from essence into existence God is corrupted by finitude and our limited understanding. In this realm we can never fully grasp (or speak about) who God really is. The infinite cannot remain infinite in the finite realm. That this rings true can be seen when we realize there are a multitude of different understandings of God within the Christian faith alone. They cannot all be completely true so there must exist a 'pure' understanding of God (essence) that each of these are speaking about (or glimpsing aspects of)...."
"... However in many cases his theology has been misunderstood and misapplied and this most notably with his statement that God is beyond existence (mistakenly taken to mean that God does not exist). Tillich presents a radically transcendent view of God which in fairness he attempts to balance with an immanent understanding of God as the Ground of Being (and the Ground of Meaning) but fails to do so. In the end, as we cannot speak of the God above God we cannot know if any of our religious language has any meaning and whether ultimately the God above God really exists. Certainly, according to his 'system', we cannot test Tillich's 'God hypothesis'. However an interesting dialogue may be had between Christian humanists who posit that God is bound within language and does not exist beyond it (e.g. Don Cupitt) and Tillich who posits that our understanding of God is bound within language yet presumes (but cannot verify) that God exists beyond it."(Grenz/Olson p.124)
2) Tillich's refusal to prove God.
Tillich believed that God was such an exalted concept that the attempt to prove was to deny him. He refused to try and prove God but merely asserted his being. I feel that this is a holdover from the days of Frederick Schleiermacher (see experience argument) and is based upon the origins of modern liberal theology in phenomenological attitude. I disagree with that approach. The great theologians of the Greek Orthodox church also said that God was on the order of being itself, and that stands as the basis of all Western thinking about God in the Judeo-Christian tradition. I therefore choose not to accept it. Making arguments to prove that there is a God, whether successful or not, is often the best way to stimulate thinking about God and to refine one's theology. But I must acknowledge that while I am drawing upon the thought of Tillich, I am also going counter to one of the basic principles of his theology.
3) Being and God.
Tillich sees a fundamental connection between being and God. This connection is primarily phenomenological in nature. We can see the same idea expressed by Gabriel Marcell in the Existential argument. When we ponder the nature of being we come up with the answer of God.
God is ultimate reality. God is the first, and highest and only necessary thing that exists, and thus, had God not created, God would be the only thing that exists. Could one somehow ponder a universe in which God had not created, in which God was all that was, one might well ask "what is it to be in this universe where there is only God?" In such a universe the only conceivable answer is "to be is to be God." In that sense God is Being Itself.
Link to a really good website explaining more in depth about Tillich's Theology.
4) Being vs. The Beings.
John McQuarrey in his famous work Principles of Christian Theology, distinguishes between "Being" and "the beings." Being Itself is not the being of any particular thing in existence but stands above the level of individual existing things in creation. This is being in the abstract. Whether or not it is merely an abstraction and has no actuality apart from the beings will be discussed below. But McQuarrey does say that being is "present and manifest in the beings." This means that we only apprehend being in so far as it is exhibited in the beings, yet the distinction is very important.
Tillich is not the only modern theologian to think of God in this way.John McQuarry says that God is Being itself, while Tillich says God is "The ground of being." The conservative Catholic Has Urs Van Balthasar also understands the connection beteween God and being (more on this in the section on Being and the personal). These are actually just about the same concept, I wont go into the distinction here. The important thing to remember is that God is not along side other beings in creation, is not a being at all, but is on the order of being itself. God is the overarching principle that defines and predicates the universe and in fact of being as a whole. If you consider what it was like before God created anything. There would be nothing else but God. God, therefore, would be the same as being because all being would be defined as God. The only being that ever came to be flowed out of the will and the energies of God, therefore, God is beyond the chain of cause and effect, God is on a par with being itself.
In his discourse on Luther Tillich loads in all his spcial terms:
"Luther's concept of God is one of the most powerful in the whole history of human and Christian thought. This is not a God who is a being beside others, it is a God who we can have only through contrast" [Tillich speaking of Cuza, coincidence of oppossites--dialectical, appauphatic, Eastern orhtodox mystical influences--what is hidden before God is visible befoer the world and what is hidden before the world is visisble before God...Luther denies everything which can make God finite or a being before other beings [very very Tillichian/MacQurreyesque way of speaking] He makes the great statement that God is nearer to all creatures than they are to themselves [Augustine!]'God is at the same time every grain of sand totally and nevertheless in all above all and out of all creatures.' In these formula the old conflict between the Patheist and theistic tendencies in the doctrine of God is resolved." (Tilich, History of Christian Thought. 24)
OR again he says:
".And I would say very dogmatically that any doctrine of God which leaves out one of these elements does not really speak of God but of something less than God." (History of Christian Thought p24). All of that is so heavily loaded with Tillichian langauge I don't see how he could be describing any view but his own! Clealry he found these elements in these thinkers and they shaped his view.
Thus Tillich's notion of God as the ground of being is not only orthodox, but is shared by most of the great thinkers of the Christian tradition. Christianity is much deeper and richer than most people understand. It remians misunderstood and unexplored by the vast majority of its adherents and is even less understood by its critics.The Christian concept of God is a much more philosophical and abstract concept, much deeper and richer in neuance and understanding than any atheist ever considers.
Do you think you could tell me in specific terms, not just an ignorant opinion but real concept as to why this is so silly for you?