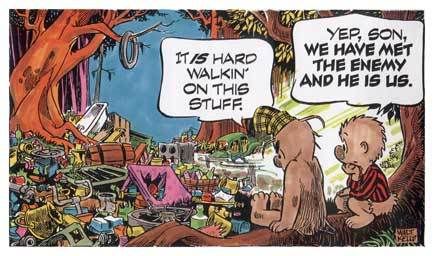 I see those McCain supporters getting angry because they are behind, this was on he evening the news the last couple of nights. They are so very angry. Their guy is going to lose and they aren't going to take it any more. I feel for them, bless their little hearts. Their guy stole the election of 2000, the supreme court installed him because certain "irregularities" with the ballot boxes in Florida. He stole the election, he was not the winner of the popular vote nor was the legally elected President. Everyone said "O ok I guess we just have to go along." So for the next eight years he did nothing but spend a trillion dollars ona useless war. Now we know empirically you can't leave an idiot at the top, have him do nothing spend uselessly, and expect any good to come of it. Now his supporters are so very angry becasue they are going to lose a fair election.Well toe nails man. Do you know how many elects I lost, after working my ass of, and I could prove by guy was best, but the people just couldn't see it?
Humphry
McGovern, that's where it start, sophomore year in high school
Mondale
Dukakis (never could spell that name
The first campaign I worked in we lost by the second greatest land slide in history. At the beginning of the election everyone at school was saying "McGovern is a flake, Nixon is cool, he went to Russia and China and he's ending the war, he's great!"I would bring up Watergate and they would say "O that's nothing, that wont come to anything. Both parties do that kind of thing all the time. A year latter, most of those people (the one's a school, not counting the huge mass of people I talked to canvasing neighborhoods) came to me and said "you were right! Nixon sux, we get to get him impeached!" Thanks! After I worked my ass off, lost by a huge and humiliating land slide, got told you it didn't matter, now you see it."
The reason McCain's supporters are so angry is because he hasn't the guts to tell them the real reason for the "downturn" (you know, aka "great depression II"). He is trying to tell them that it's the Democrat's fault. The Dems are to blame because they do "tax and spend" and they spend your tax money on stuff (like keeping people from dying) but if they would throw your money down a rat hole and get your son killed they would be fine! People actually believe this shit becasue there has always been a myth in America that defense dollars are magic. We can spend a Trillion dollars on a useless war and it's good for the economy! I actually met someone at the supermarket the other day (that store is now out of business) and she said "but war is so good for the economy." That applied to WWII where the whole economy is geared to it. But try to run prosperous economy based upon economic growth int he private specter, spend as much on a useless war as our entire GNP my senior year of high school (and as a high school debater debating an employment topic I know what the GNP was that year) cut taxes for the upper class, start a second war on a front half way around the world, let your housing industry fall through the floor because you allow greed and corruption to rampant, and see how good it is for the economy.Seriously, I don't see how anyone with even the slightest understanding of economics could not see the role the useless war has played in this debacle. What's even more amazing, we bought into a lie to get into it!
As a college debater I was on a squad (University of Texas at Arlington) which in that day had one of the best researchers in the country (they don't even have debate there now). Brain Spitzberg was the finest researcher, and when our guys hit major schools like Harvard and Georgetown, we were not hurting for evidence. Spits (as we called him) did a case on competitive bidding on all DOD contracts (Presidential Powers topic for you NDT fans out there). He showed conclusively that every dollar spent in the private sector by government is five times more productive than defense spending. This applies to public works. If the government spends a million bucks on paving streets or filling pot holes its five times more productive than if they use that money to build a bomber or some military weaponry. Every dollar spend by the government in public sector generates five times as much in the private sector. In other words, you have to buy concrete or whatever to pave roads, you stimulated the economy in that sector; someone sells the concrete. Weapons for defense eventually do inspire spending in private industry for products, but only years later. It's much more productive (like 14 times) to spend it in space. These are based upon 1974 figures. I'm sure they are out of date. But the principles are still the same. You build an arsenal it sits around until you have to kill people. Then you have to spend a lot of money fixing up your guys who the other side is killing. You are not stimulating any economic growth except more unproductive defense spending.
Who would not realize that the effect of doing this military thing while you already having a bad housing crisis the your housing industry is going down the tubes, would have a totally deleterious effect? Housing has always been a major economic indicator. This has always been the case, it was in high school debate lo those many years ago, and it is now. Only an idiot would think O foreclosures are up 300% its all just business as usual, capitalism will cure all ills. I would expect that moron Bush to think that. He's the one who said the crooks who stole my house were victims of my laziness (he said all those who lost homes did so because they were lazy and didn't work enough to pay for them). But I would expect more from McCain. He did nothing when the housing crisis first became alarming last year. Not only did he do nothing but he backed the same business as usual kind of thinking. I could forgive that, but to see him perform in the debates, he actually harped on the garbage bull shit idea that it was the democrats fault for "tax and spend." O shades of Ronnie! Reagan raises his ugly head and visits the American electorate from the grave, "well,... I just have to sucker you one more time." That was a schlock move when Ron did it to us. He did sucker us. It was not true then, he just pandered to American's desire to pay less taxes, and gave greed a foot in the door on the electoral decision making and counted upon people's lack of interest to blind them to empriical research (which we can always count upon for the vast majority of Americans). That was bad. Those were bad old days for me politically. They got their big big victory, now they whine because the chickens have come home to roost.
To see McCain pulling that crap, expecting people to fall in line like they did for Ronnie, when I expected him to know better, I will never fall for his crap again. Don't get me wrong, I was not going to vote for him. I was never interested in supporting him. But I did respect. I say "did." Combine that with the last ditch desperation move that put Palin on the ticket...someone barely qualified to run three small towns with a bunch of land between them, someone whose idea of diplomacy is looking at the coast of another country. Is it any wonder Obama is 10% ahead in the polls now? I am mad at Obama. He has not had the guts to say in the debates "It's the useless war stupid!" But least he's worth voting for.
So my heart does not go out to those angered by Obama's lead. It's my turn to gloat. I just feat there wont be much gloating as we all die in the gutter together.
O well I don't care if I die in the gutter as long as those crooks who stole my house go down with me.