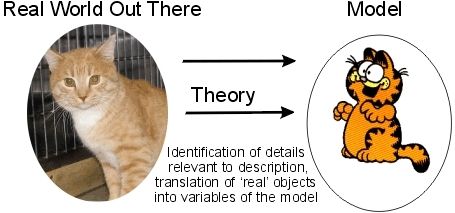 This is the culmination of a dialogue between an atheist poster on Cadre blog, named "Gary" and myself.

[1]

There are two major issues in this discussion, the need for "objective evidence" for a creator and historical evidence for the Resurrection. Running through both issues one assumption, the atheist assertion that science gives them the objective evidence and that religion has none because it does not have the kind of scientific backing their lauding scene is suppose to give them. The illusion is created that science is supporting atheism when in reality they are merely juxtaposing (unjustly) scientific data as a whole vs. belief in God, the pretense is that these are competing views. They are not.,What allows them to complete the illusion is that their view is established by science as fact, That is accomplished by pretending that science and God compete for believers,
All of that is based upon the dichotomy between subjectivity and objectivity, This dichotomy is greatly misused,They assert anything not subjects to quantitative analysis is "subjective" and any doubt in God is "objective." The renegade sociologist C. Wright Mills called objectivity: the cloak of objectivity.
[2]
"Why? Because one uses the objective nature of quantitative analysis to hind biased assumptions,This is all the atheists are doing when they try to impose this illusion that their use of techie affords them a factual basis for their doubt,
Gary said...
Again, I am perfectly willing to accept the existence of evidence for a Creator, I just don't see good evidence for your god, Yahweh.
Joe:
I believe in Jesus because of the things person I know told me that Jesus did in her life. I did not just believer her but since she was very intelligent it got my attention and I began searching. I was. I was therefore, disposed to call for Jesus aid when I needed it and he answered. I can;t make that happen in your life. All I can do is tell you it worked in mine.




I understand how the OT would be off putting. Really I see the OT as just a cultural artifact that is there to make the mission of Messiah meaningful. Please read my page on Biblical inspiration because I am not an inerrantist I don;t accept all of the OT.




Jesus is the revelation the Bible is just the record of some people's encounters with the Divine.



Gary
Is it possible that the THEORIES otherwise referred to as "Natural Laws" are sometimes violated? Sure. But if they are, the evidence for such violations is poor.
Joe:
you are still thinking in terms of violating laws, they are not laws, they are only descriptions of how the universe behave since not 100% there's room for other descriptions.




Lourdes evidence is good, people who haven't studied it act like they know all aout it most of what they say about it is Bullshit.
Gary
I believe that Yahweh is an ancient myth.
Joe:
J is the place holder they used because they could not speak his name. They wrote a lot of stuff using their tribal religion to radicalize the political situation. But When J sought to show us first hand what "he" really is like and want "he" became Jesus to do it,
Gary
To me the evidence suggests that the Creator, whoever he (or she) is, is a brilliant scientist, tucked away in his laboratory somewhere, madly concocting this and that invention, without any care in the world for the end result of his inventions, as long as he finds the process entertaining.
Joe:
you are deifying science because you think is accessible to you and God is not, Science is not the mediator between us and God. I can see why you would use science because it reveals 'God;s work, in that way some of god';s mind, but Jesus is

God's mind.Loogos =ratoojal, Logos is is the rational of God.
In this second phase of exchange the immediate issue is his assertion that without guards on the tomb of Jesus the body must have been stolen. That would be the more parsimonious way to account f or the empty tomb,He removes the guards on the premise that Matthew being the sole source for them they have no historical basis. He quotes William Lane Craig saying that the majority of scholars would not accept the historicity of the guards.
[3]
My response was varied but the basic argument I made,that he never one single time responded to, is that there is a second ancient source for the guards that puts them on apart with or even pre dates Matthew and is not derivative of Matthew,That is from the Passion narrative as seen in Gpete (apocryphal gospel of peter). That is established by Raymond Brown.
[4]
Both Crosson and Koster put the Passion narrative at mid first century pre dating Matthew by about 30 years.
[5]
After never answering my argument about the second source he continues to assert the lack of historicity for the guards based upon the assertion (now disproved) that there is only one source for them. It's true both sources get their info from the passion narratives in a sense there is only one source, But that source is a lot closer to the original in time and more firmly embedded in the
milieu of eye witnesses than is Matthew. After ignoring my argumet he comes out with this:
Gary
No amount of objective evidence is EVER going to overturn the subjective evidence in your "heart", will it, Joe? The "spirit" that speaks to you and gives you comfort within is all the evidence you need to believe.
Joe:
You are still working in that mistaken dichotomy between subject.object. There is no objectivity, an objective standard is merely less subjective, There is no perfect objectivity and cultivation of that illusion is merely something to hide behind.




personal experience is true compromise. The scientific data of my studies prove the assertions of my subjective experiences,200 studies you have none, none at all,I have 200 backing my world view. Backing my experiences of God.




Learn this term. Inter=subjective, Not merely subjective but INTER-subjective. Objectivity is a sham but inter-subjectivity means it's confirmed and validated even though subjective.
Gary
There is another word for that concept, Joe. It's called: an imaginary friend. Imaginary friends provide very REAL comfort and a very real sense of security but the friend itself is NOT real, Joe. It is an illusion.
Joe:
that is a mockery of the God hater club,an attempt to disvalue and degrade personal experiences and the reality of God, But you have nothing like the vast body of confining data I have backing my views,you have not one single study reproving your view.




science does not offer you a body of conferring data, it's an excavate you are not scientific, there is no scientific basis for disbelief in God,




when you say we've reached an impasse you really mean you want to quite before you have e comnfronted with more reality that blows your ideology out of the water,,




In speaking of vast body of confirming data I not only include Brown on the guards gut also the studies on religious experience in my book
The Trace of God.
At every step the atheist apologist uses objectivity as a smoke screen to hide his ideological assumption, and all the while
using the subjective basis of experience as an accusation of falsehood, even though totally groundless given the inter-subjective basis for belief.
Soures
[1] Atheist in comment section, "Do You say this of Your Own Accord," Cadre Comments blog, comment Section (Apil 26, 2017)
https://www.blogger.com/comment.g?blogID=6363362&postID=6054220452243446998&isPopup=true
[2 ] C.Wright Mills, The Sociological Imagination
[3] William Lane Craig quoted by "Vinny" in "Matthews Guards and The Evolution of William Lane Craig." Do you Ever Think about The Things you Think about? (
SATURDAY, JUNE 150), 2013, blog URL accessed5/10/17
http://youcallthisculture.blogspot.com/2013/06/matthews-guards-and-evolution-of.html
[4] Ray Brown Death of the Messsiah, New York, NY: Doubleday, 1994 1322
see also my article on "Have Guards Will Argue, "
Religious a priori accessed 5/10/17
http://religiousapriori.blogspot.com/
[5]
Helmut Koester,
Ancient Christian Gospels: Their History and Development
, London. Oxford, New York:
Bloomsbury T&T Clark; 2nd prt. edition, 1992, 218-220.