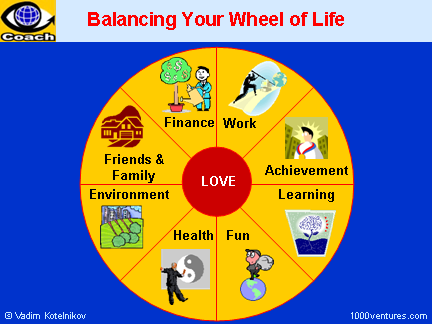 This is a Spin-off from the
piece I did on Atheist Watch yesterday
, an answer to atheist blogger Christopher Hallquist on his thing "there are no good God arguments."
The discussion I'm having about that is with Fleetmouse on my boards.
Here I want to UN-brackett one issue that's mentioned in that piece on AW and that is privileging God in a God argument. The atheist argument says if we as "why is there something rather than noting" there's an implicit understanding that says "because God created it." Or if we say how did the universe get here we are just assuming "who made the universe?" as the basis of the question. Here is my exchange with Fleetmouse (aka Magaritte).
Magritte

wrote:

Metacrock wrote:

(4) He asserts that God arguments privilege the Hypothesis.

Metacrock, I'm going to quote the part about "privileging the hypothesis" because it applies strongly to your Pascal's Wager argument -

Privileging the hypothesis

The mistake that's so common in arguments for the existence of God is what Eliezer Yudkowsky called "Privileging the hypothesis" [6] He explains by way of an example:

[iSuppose that the police of Largeville, a town with a million inhabitants, are investigating a murder in which there are few or no clues—the victim was stabbed to death in an alley, and there are no fingerprints and no witnesses.

Then, one of the detectives says, "Well… we have no idea who did it… no particular evidence singling out any of the million people in this city… but let's consider the hypothesis that this murder was committed by Mortimer Q. Snodgrass, who lives at 128 Ordinary Ln. It could have been him, after all."[/i]
Meta:
we have particular evidence. I give it all the time. it has never answers, most of it has never been read. I have a lot of it I talk about it a lot and 90% of the objections to it are about me not the evidence.
Yudkowsky claims that if the detectives do this, they are not only guilty of bad reasoning, they're violating Mortimer's rights. He elaborates a little further:
Meta:
first of all I think we have right to privilege the God hypothesis. we are 90% of humanity, we have a ton of evidence, and it's a fundamental revitalization. ti's not just a mild dispute about one more item in the universe it's a profoundly person existential view point of life and the meaning of it. It's something of which others can't disprove and have no right to critique.
Mag (siting Halq)
It's human nature to look for confirmation rather than disconfirmation.
Meta:
that is as much true in your disbelief especially if one believes that the existence of X entails "I will burn forever." that's a pretty powerful motive to see the evidence in a certain light.
Mag
Suppose that three detectives each suggest their hated enemies, as names to be considered; and Mortimer is brown-haired, Frederick is black-haired, and Helen is blonde. Then a witness is found who says that the person leaving the scene was brown-haired. "Aha!" say the police. "We previously had no evidence to distinguish among the possibilities, but now we know that Mortimer did it!"

How does this apply to religion?
Meta:
it doesn't. it (You) assume all believers are apologists and all they want is to win arguemnts. there is no realization that i was an atheist. I would still be one if had not found dramatic hard hitting undeniable evidence that I could not dispute. this is part of privileging atheism the fact of not making this assumption, refusing to make (the assumption that I have a good reason) is part of privileging atheism.
you and he want to assume all believers are idiots, we have no good reasons to believe we just doing it cause your parents told us to. when you hear the dramatic story your immediate habit to assume 'this can't be true becuase it contradicts what I define as "reality." then "but I'm pillaging my position." that's that the term means. you are doing that.
Mag:
This is just the same fallacy committed, on a much more blatant scale, by the theist who points out that modern science does not offer an absolutely complete explanation of the entire universe, and takes this as evidence for the existence of Jehovah. Rather than Allah, the Flying Spaghetti Monster, or a trillion other gods no less complicated—never mind the space of naturalistic explanations!
Meta:
I pointed this out in my thing you didn't notice it this answer is given (the one about scinece above) in regard to the atheist fortress of facts, not as a proof of God. the atheist everything is a proof. arguments are built piece by piece.
moreover we find the usual atheist divide and conquer BS. They want to confuse different traditions with having different gods. then to assume since these are different Gods the evidence for one can't support the evidence for the other. yes they can if we talking about the creator, eternal necessary, creating, that's why I said they don't get the triangle arguemnt. See any triangle is a triangle it doesn't matter if it' red or green or blue or yellow or if it's made out play do or one of those triangle pool things or a triangle in a ranch house one rings as a dinner bell, they are all about the same shape. the triangle shape is the same one no matter what form it takes.
Mag:
To talk about "intelligent design" whenever you point to a purported flaw or open problem in evolutionary theory is, again, privileging the hypothesis—you must have evidence already in hand that points to intelligent design specifically in order to justify raising that particular idea to our attention, rather than a thousand others…
Meta:
that only applies to one argument (one I dont' use). He has it that if you clear away the clutter by not using bad arguments then somehow you are saying there are no good arguments. that dosent' follow. the existence of bad arguments doesn't invalidate good arguments.
Mag:
Someone who spends all day thinking about whether the Trinity does or does not exist, rather than Allah or Thor or the Flying Spaghetti Monster, is more than halfway to Christianity. If leaving, they're less than half departed; if arriving, they're more than halfway there.
Meta:
I covered that. I don't you read my post Fleet. did you? (if he spends all day thinking about maybe he has a good reason to think it's true. you say that as though ti's a shameful thing that puts him in a position of ridicule "O he spends all his time thinking about silly things" as it were. Then maybe after thnking about them all the time he would know they are not so silly.
Mag
We can make an even analogy to the detectives who wrongly focused on Mortimer, Frederick, and Helena when they really needed to pick the culprit out of the million people in Largeville. Imagine someone trying to figure out what the world is like, but completely ignoring countless possibilities, and instead focusing all their attention on Christianity (as expounded by their beloved pastor Mike), atheism (as expounded by Professor McInfidel) and Islam (as expounded by their beloved pastor Mike).
Meta:
When one proposes open ended ideas about the universe to atheist they mostly scoff and say "O tha's just made up stuff." We want emprical evicdnece, emprical is the only way to know things. Then when the need arises we don't need empirical we can be open ended with it suits atheism. Materialists and science make the same assumptions about the rules being the same everywhere. It is certainly possible to conceive of God in Chrsitains outside the box. That's what I've been about for several years now.
Mag
I don't know that anyone ever explicitly reasons that way, but terrible arguments for the existence of God like O'Reilly's start to make a bit of sense if people are doing something like this on some level. If Pastor Mike's account of Islam seems unattractive and Professor McInfidel can't explain where the moon came from, that's a win for Christianity According to Mike… if you started off with only those three options.
Meta:
O'Rilie is an idiot and we should not expect his arguemnts to be good. this is clearly guilt by association. he's trying to taint the use of Hartshonre with this doufous. he wants the reader to say "O O'Riely is not good so I guess this Aquinas guy is no good either."
Mag
Or, as I pointed out in chapter 1, disproving philosophical views like naturalism doesn't prove there are any gods. But if you wrongly consider too few options at the start, disproving naturalism can look like a big win for Christianity According to Mike, since Professor McInfidel is a naturalist.
Meta
yes actually it helps to. Its' not proof in itself but it establishes a framework in which God would be a more likely answer than naturalistic answers.
Mag:
A third big offender of this sort is the argument from design, which claims that we can somehow show that the life on Earth and/or the universe was designed, and from there infers God. The most obvious problem with this argument is that there's no reason a designer would have to be much like the God of Christianity, Judaism or Islam. But privileging the God hypothesis makes the mistake understandable.
Meta:
Halquist doesn't deal with fine tunning.
That is important becuase it gives us a way around the typical design argument prboelm. I usually don't use design arguments becuase we don't have a designed universe to compare it to. With the fine tuning argument, however, we have the target levels and all that is not the target level that enables comparison. Moreover, the whole thing is really the same as the scientific assumption that the rules are everywhere the same. Without that assumption they can't theorize about string theory or multiverses. They have no empirical proof of these things.
So point of all of this being that we are privileging God in a God argument no more so than scinece is privileging an ideology of materialism or than atheists privilege atheism, and maybe we have a right to make some assumptions.