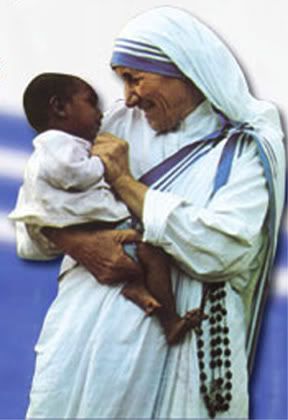 Magritte, a long time poster on both CARM and my boards is typical of many atheists in that he expresses a shallow understanding of the nature of love, especially that of
agape
which is linked to the sort of love that God is said to have for his creation. On my boards, while criticizing my concept of God he says:
Magritte on Mon Jan 07, 2013 1:35 pm
I dast you to distinguish being from nature without simply adding anthropomorphic labels like love, purpose, meaning, "depth", etc.
I answered:
Metacrock wrote:An over arching consciousness that makes rules for the universe and creates the universe
Magritte
Oops, there's the big man in the sky again - a thing set apart from and beside other things, over arching the universe as Olympus over arches the earth, with God slaving away at his little drawing board, coming up with rules for his hobby universe then creating it with his little celestial saws and hammers.

Let's face it, Metacrock, you talk the Tillich talk but you don't actually understand it on a conceptual level. I realize you don't think God has physical feet and a penis and a robe and a beard, but aside from that your God is a big old Santa-God, the primitive conception that William Blake lampooned as Old Nobodaddy.
.......
He is equating God's love with the human variety that we feel when we either express great fondness for ice cream, feel the effects of nature while beholding the opposite sex, or want to put down family roots in a nice town. He associates God's love with the limits of human love and thus construes any concept that God is loving with what I have called "the big man in the sky." I can assure the reader I gave them that concept, no atheist on CARM used that phrase before I drilled it into their heads. Now they are assuming I don't know what it means. So they see the idea of God's love as proof of anthropomorphism. He also makes the classic blunder of thinking that Tillich's view of god is that of a totally impersonal force. God cannot have even the slightest hint of consciousness he's the big man in the sky. There are only two possibility, total impervious bead force with no consciousness at all, automatically force like magnetism, or the big man in the sky. While he is right about the idea that a disembodied mind could have the attributes of a big man in sky if one is not careful to understand those attributes, he could just be a jumped up superman, but that's not necessarily the case just because one sees God and humans have this one ting in common, love.
.......
Before I explore the concept of love and demonstrate the differences in divine and human versions I am going to dispell this shallow mistake that God can't be loving and that any hint of personal nature is big man in the sky. First the idea that Tillich does not allow for the slightest big of consciousness in God. I wrote a huge post
on my boards
which is really a chapter from my unpublished Tillich book, that explores this question about Tillich's view of God as "personal." Of cousre Magritte never read it. In rejecting what he calls "the god of Theism" Tillich is not nixing all concepts of consciousness in God. He's dealing with levels of God talk in which the theistic level is lower level of understanding. The lowest of all just sees God as a big man. The theist level seems God as a big ego, that doesn't mean that he's saying all conscoiusness concepts of God are on that level. I say in that essay "For Tillich God is not a wielder of final cause but is a conduit for cause distributed throughout all of reality. Here he is referring to the panENtheist assumptions of his view. God is in all things and as such is relating to them in the manner of a unifying source rather than a direct manipulator.[vii] God for Tillich is the unconditioned boundless undifferentiated unity."
But it is an old and always emphasized theological doctrine that God acts in all beings according to their special nature, in man according to their rational nature, in animals and plants according to their inorganic nature. The symbol of omnipotence expresses the religious experience that no structure of reality and no event in nature and history has the power of preventing us from community with the infinite and unexhaustible ground of meaning and being. What "omnipotence" means should be found in the words Deutero — Isaiah (Is. 40) speaks to the exiled in Babylon when he describes the nothingness of the world-empires in comparison with the divine power to fulfil its historical aim through an infinitely small group of exiled people. Or what "omnipotence" means must be found in the words Paul (Rom. 8) speaks to the few Christians in the slums of the big cities when he pronounces that neither natural nor political powers, neither earthly nor heavenly forces can separate us from the "Love of God." If the idea of omnipotence is taken out of this context and transformed into the description of a special form of causality, it becomes not only self-contradicting — as Einstein rightly states — but also absurd and irreligious.

(

1

)
this foot note is not linked, see below.
What we see in this quote is very crucial becuase it means that Tillich is working within the framework of universal conscoiusness of God that Dionysus the areiopagite works in. That means that his view of God is not devoid of conscoiusness nor is he without love, his conscoiusness is on a higher level and is structured among all form of consciousness. He's not without it. For Tillich God is beyond understanding and sybmolic lanague of God as personal is good but it has to be kept on the level of metaphor. We can literalize the metaphor. That doesn't mean we can't use it.
I say in my essay:
Tillich argues the symbol for the transcendent and transpersonal has to be the personal because it can't be anything less than personal. One cannot point to a higher reality by going lower in symbol choice. We must use the highest we know point to something transcendent. Tillich interprets the following statement by Einstein: "He "attains that humble attitude of mind towards the grandeur of reason incarnate in existence, which, in its profoundest depths, is inaccessible to man,"(2)
quoting Tillich:
For as the philosopher Schelling says: "Only a person can heal a person." This is the reason that the symbol of the Personal God is indispensable for living religion. It is a symbol, not an object, and it never should be interpreted as an object. And it is one symbol besides others indicating that our personal center is grasped by the manifestation of the inaccessible ground and abyss of being.(3)
Tillich argues the symbol for the transcendent and transpersonal has to be the personal because it can't be anything less than personal. One cannot point to a higher reality by going lower in symbol choice. We must use the highest we know point to something transcendent.He says in Systematic Theology vol 1 as well as in The Courage to Be that
God cannot be less than personal!
But is the personal itself.
This phrase is always totally ignored by the current atheist camping to coopt Tillich.
For as the philosopher Schelling says: "Only a person can heal a person." This is the reason that the symbol of the Personal God is indispensable for living religion. It is a symbol, not an object, and it never should be interpreted as an object. And it is one symbol besides others indicating that our personal center is grasped by the manifestation of the inaccessible ground and abyss of being. (4)
What all of this means to me is that God is consciousness, as my essay argues consciousness on the highest level above our level of understanding. That means we can't equate God with having personality or having personal traits or having the same kind of emotions that we have, but does not mean that we should not speak of God as connected to our concept of love. Not in the least does it mean that. It's a metaphor but it's an indispensable metaphor.
.......
What he's really talking about in speaking of God as not personal he also combines with not an object. What he's really talking about is the phenomenology of self not the abolition of all conscious nature in God. That is it's not that God i not conscious it's that God is not an object becasue the subject/object dichotomy is a mistake.We don't need to take Tillich's word for it alone. There's no reason to confine ourselves to Tillich as though he's the only one who ever had the notion that God is being itself. That notion has been put forth by theologians since the early days of Christianity. There are other modern apostles of this concept. None are as famous as Tillich but some are just as accomplished. Hans Urs Von Balthasar for example was called the most cultured man of the 20th century. He was admired throughout the Catholic world, although not well known among protestants.
My list of great theoloigans who taught that God is being itself:
Clement of Alexandria (150-215)
Origen (185-253)
Gregory of Nyssa (335-394)
St.Augustine ?
Dionysus The Areopogite ( w/500)
John of Scythopolis (536-550)
Maximus The Confessor (580?-662?)
John of Damascus (676-749)
St.Thomas Aquinas (1225-1274)
Martin Luther (1483-1546)
Paul Tillich
Hans Kung
Wolfhart Panennberg
Hans Urs Von Balthasar
John Macquarie (1919-2007)
of cousre there is no time to go into all of these so I'll just look at Balthasar.
Hans Urs Von Balthasar (1905-1988)
Balthasar one of the most interesting and brilliant figures of the twentieth century, yet hardly anyone has heard of him outside the confines of academic theology. Even most theological students in the Proestant world are not very familiar with his works. He was a friend of John Paul II, called "the most cultured man of our time by Henri de Lubac. His achievements are called 'breathtaking' my one of the major catholic theologians of the century, Carl Rahner.
[5]
He wrote over a thousand books and articles. He was born in Lucerne Switzerland, 1905, and Grew up a Catholic, son of a pious mother.
[6]
He took his doctorate from the Liberal Protestant University of Zurich, having grown up educated by Benedictines and Jesuits. He became a Jesuit priest. He worked as a student Chaplin in the 30s. He became good friends with Protestant theologian Karl Barth, one of the greats of the century.
Balthasar was unable to work as a full fledge Jesuit priest due to the war years and the arrangement the government had between Protestants and Catholics, he was seen as belonging to the area of south Germany. He made a living as a translator and lecturer and editor. He ran publications and started a spiritual community. He spent most of his adult life this way, in association with a woman named Speyr who was never recognized as a mystic by the church. He had miracles and visions but being unrecognized, Balthasar's community was not accepted and he was unable to gain a post. This situation dominated his life in the 40s,50's, and 60s. He had to leave the Jesuits. He also lectured in these years on spiritual topics and made a living that way, but his health deteriorated as a result. In the 60s he began to be recognized as a theologian and was given honors and doctorates. In 1988 John Paul II made him a cardinal. That was also the year of his death. His community of st. John was a publishing house and he ran a journal called
Communio.
These eventually found great success in the 70s and were recognized by the Vatican. The major avenue to his success was his books and his lectures.
[7]
Balthasar's overall theological project centers upon the dualities between human conflict with ourselves and our place in being. Examples of the dualities that fascinate Balthasar include: our own contingency and that of the world around us in contrast to the sense of being itself.
[8]
Balthasar openly and obvious equates being with God. In his work about Balthasar's live, David L. Schindler includes a short article by Balthasar himself called "a Resume of my Thought."
[9]
He begins this "resume" by talking about the dilemma between human contingency and limitation in contrast to the infinite nature of being. This does not necessitate asserting God up fornt although he's not concerned with a "proof." His thesis is that all human philosophy either explicitly or tacitly concerns itself with this topic and by implication tacitly affirms the infinite and the absolute.
[10]
He comes to the conclusion that the duality is inescapable. The finite is not the infinite. Even the monism of the east is seen through nuanced dualities. Thus he asks the question "why are we not God?" The basis of the question is that we are aspects of being. We are products of being, yet we are contingent being, Why are we contingent and not necessary? The solutions that he ponders seem to end in one way or another with an indignant God creating a finite world out of need or alienation from his own infinity. He finds that only the God of the Bible offers a satisfactory answer, and that answer is in a sense the opposite of what we would think.
The common human tendency is to think God created because he needed something. Balthasar is hinting, I think, that God creates because its his nature as being to foment more being, in other words, its creative and God is Creative. It is not for God's need that he creates but for what will become our need once we are created. In other words, God created us so that we can enjoy being, not because he needed us because once a part of being we would need and would be fulfilled in the need by love.
No Philosophy could give a satisfactory response to that question [why did infinte create finite?] St Paul would say to philosophers that God created man so that he would seek the Divine, try to obtain the Divine. That is why all pre Christian philosophy is theological at its summit. But, in fact, the true response to philosophy could only be given by Being himself, revealing himself from himself. Will man be capable of understanding this revelation? The affirmative response will be given only by the God of the Bible. On the one hand this God, creator of the world and of man, knows his creature. "I who have created the eye do not see? I who have created the ear do not hear?" And we add who who have created language, could not speak and make myself heard?" This posits a counterpart: to be able to hear and understand the auto-revelation of God man must in himself be a search for God, a question posed to him. Thus there is Biblical theology without a religious philosophy. Human reason must be open to the inifinte.
[11]
Notice how he capitalizes "B" in being and refers to being as "himself." He personifies being and clearly speaks of it as the creator.
Balthasar sees the understanding of the revelation of "being himself" (my phrase based upon his) to humanity as rooted in the most fundamental human relationship. He says, "the infant is brought to consciousness of himself only by love, by the smile of his mother. In that encounter the horizon of all unlimited opens unto him."
[12]
What he means by that is it is only through being
por soir
, for itself, in other words, consciousness, that we are able to comprehend the infinite and that only in contrast to the finte. Before we can do that, however, we have to become aware of ourselves so we can know we are finite. I think he's making an implication that love is a link to being itself, and that through our encounter with love, the mother, we encounter the father, so to speak—by way of encountering love. We can see this in four truths that Balthasar finds rooted in this cncounter:
(1) realizing that he Is other to the mother, the only way the child realizes he loves the mother; (2) love is good, therefore, being is good; (3) love is true, therefore, being is true; (4) love evokes joy therefore being is beautiful.
[13]
Notice the link between being and love. He is one of the rare theologians to point out this curial link.
The one, the true, the good, the Beautiful, these are what we call the transcendental attitubutes of being, because they surpass all the limits of essence, and are coextensive with Being. If there is an insurmountable distance between God and his creature, but if there is also an analogy between them which cannot be resolved in any form of identity, there must also exist an analogy between the transcendentals—between those of the creature and those in God.
[14]
In this quotation he as much as equates being and God, since he speaks of the attributes of being then connects the understanding of these to the link between God and the creature. There is more to be said about Balthasar based upon this observation and it will figure importantly in two more chapters, including the last one, and the over all conclusion.
.......
Moreover the fact of the universal nature of mystical experience should also give us pause to consider the personal nature of God. That in itself is empirical disproof of the assertion that if God is love then God is big man in sky. Love is a profound mystical concept that can't be reduced to human experience alone. The universal nature of mystical experience, which includes the all pervasive sense of God's love is documented by Hood's M scale studies.
(15)
In part 2, next time, I'll actually explore the concept of love and why it's not indicative of big man in sky. I hope to also explore that concept and make clear why there has to be distinction between consciousness and big man ism.
(1) Paul Tillich, "The Idea of a Personal God." Online article from a blog by Krista Tippett, Speaking of Faith reprinted with permission form the Yale Divinity School Library. URL:
http://speakingoffaith.publicradio.org/ ... onse.shtml
(visited 8/31/2010) This article is no longer on the net. I have found a summary of it by Glen Chestnut:
http://hindsfoot.org/einstein.pdf
this is from: Chapter 11 of Glenn F. Chesnut, God and Spirituality: Philosophical Essays, Hindsfoot Foundation (Bloomington, Indiana: iUniverse, 2010).
(2)
quoting myself in essay linked from board
(3)
Tillich, idea of personal, op cit
(4) ibid
[9]
Hans Urs Von Balthasar, "A Resume of my Thought," in David L. Schindler,
Hans Urs Von Balthasar: His Life and Work
. San Francisco:Ignatious Press, 1991, on like version p1-2 URL:
(15) Ralph Hood, Jr. "The Common Core Thesis in the Study of Mysticism,"
Where God and science meet,
Vol. 3,
Westport, CT: Praeger.

P, McNamar (Ed.), pp. 119-138.
Link to on line copy
: I apologize for footnoting the whole article. I also apologize that the online copy is just a preview and is missing the crucial pages. It can't be helped. I had the whole essay at one point and they changed it on Google books.