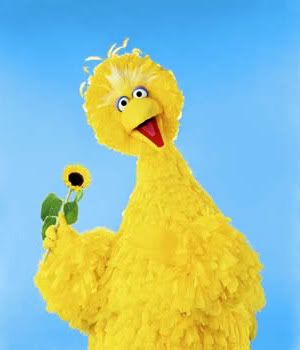 Don't be surprised if we soon see Big Bird of Sesame Street on the corner holding a sign that says "will work for pledges." Romney promised to eliminate funding to PBS. How musch does PBS drain on the budget? Even right wing source like MRC News bulletin shows that PBS is not burden to the budget.
Noel Sheppard
Oct. 4.2012
The federal investment in public broadcasting equals about one one-hundredth of one percent of the federal budget. Elimination of funding would have virtually no impact on the nation's debt. Yet the loss to the American public would be devastating. [...]
Rogers's address to the hearing was really moving even the chairman commented on it.
(see Video)