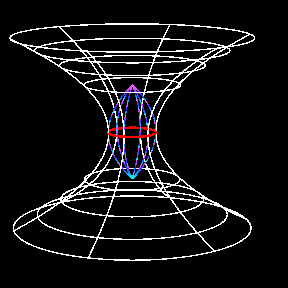 "big thinker" had a thread on CARM "if God exists why is he not self evident?"
The question as by BT on his own thread is loaded and distorted to reflect his bias. Because he thinks there's one form of knowledge, the fortress facts, he thinks of self evidence as one thing only; a guy in a while lab coat says "this is fact."
There may be forms of self evidence. It may self evident logically that there are no square circles but it's not self evident by empirical fact. You can't see that there are no square circles you have to think about it logically. BT doesn't' allow logical thought to get in the way of his disbelief because he takes the pseudo attitudes cultivated in atheist circles that science is the only form of knowledge and that science is only empirical observation and "fact."
Empirically God is not "obvious" and there's a perfectly understandably reason why. God is transcendent because he's the basis of reality. Nothing that is the basis of reality is observable empirically. We can't see mathematics. The whole universe can be described mathematically but we can't look at nature and see the math.
God could be self evident in some ways, such as the logic of the modal argument, not in others (such as empirically). Of course even evidence can be disputed if one refuses to accept it. Nothing drives this point home better than HRG's refusal to understand the word "being." He has to believe that the word
being
is just an idea philosophers made up.
when I say "being = existence," Hans says existence doesn't' exist. Whatever one takes a word to mean it doesn't mean that if the other guy doesn't want it to. I say "I use this operationally." Now in real logic this should mean "this is how I use i don't care how others you use it, it's my argument, you must deal with my usage." In HRG that means "this is the excuse you want to distort my meaning and make up your own."
God is obvious by practical logic. The modal argument is probalby self evident. Even self evidence can be doubted. anything can be doubted if one wishes to doubt.
when first year philosophy students learn Descartes's cogito,
I think therefore I am
. they often assume it's absolute this is self evident. When they learn that more advanced philosophers (Sartre) have ways of doubting they can't believe it. By the time they become reductionists and take up the brain/mind issue they think Descartes is crap. They are not the only one's who are disatisfied with Descartes. The continental tradition departed from his way also. The phenomenoloical crowd blames him for starting the "metaphysical" tradition. This is metaphysics in the Heideggerian tradition, grouping reality under a single rue brick and herding sense data into preconceived categories, in that sense scinece is metaphysics.
As HRG's thread tells us some things that were considers self evident are no longer. That just means that if God is not self evident ti should be constructed as a big deal. Here we have the contradiction in HRG's way of thinking. HRG, for those who don't read regularly, is an mathematician form Austria, guru to carm atheists, and my Nemesis for about ten years now. Nemesis and friend.
Originally Posted by
HRG
This post has a great many ontological assumptions buried in it. For example, take the claim that some beliefs count as knowledge, and other beliefs are inventions. This claim only makes sense if your mind exists, there is an objective external world to which a belief in your mind can correspond or fail to correspond, and there is a particular process that you have to perform in order to get your beliefs to correspond to the truth (the end result being "knowledge"). It appears, then, that you're pulling on an ontology containing claims like "I exist," "reality exists," and "truth exists."
The irony here is that HRG has called Thomas S. Kuhn a "windbag" for saying the very same thing about socially constructed knowledge. He said it of scinece so Hans defends scinece as "truth" ala correspondence theory. Here and elsewhere he rejects the correspondence theory. If we take him as a some kind of spokemen for the atheists they don't have a stable theory of truth.
Examples of formerly self evident knowledge include:
Euclidean geometry
Geocentrism
Absolute time
Infinite speed of light
"Miasma" as origin of diseases
Impossibility of cutting a 3-D ball into pieces which, when joined together in a different way, make a sphere of twice the original size (Banach-Tarski paradox)
Existence of a greatest conceivable entity
my response to him:
you have evidence or reason for believing that the last one is not self evident. I have basically proved it is by the TS.
you are still arguing from analogy. you are going "some things have disproved therefore everything is disproved." You have given no proof that any of those were ever self evident.
Conclusion:
The validity of self evident knowledge is an open question and depends upon one's metaphsyical theories and epistemological theories. I accept the category of self evidence in terms of deduction and include the existence of God in that category. I think what the original poster ("Big Thinker") meant to say is that God is not empirically obvious. I examined why he should not be: Because the basis of reality that puts him "off scale."